"No request is too great and no detail too small. We are also here to assisst you before your trip begins."
LET YOUR DREAMS COME TRUE
Our Boutique Hotel Heidelberg Suites offers inspiring terrain, plenty of space for creativity, peace and serenity.
Make your stay an unfor­gettable, incom­pa­rable stay.
You can find further sugges­tions by clicking INFUSION OF EMOTIONS.
We look forward to assisting you in imple­menting your wishes. Our aim is to invoke emotions and create memories.
Please contact us in advance so that we can make your journey as pleasant as possible.
If desired, your hotel stay already begins with a relaxed arrival.
Limited Private Parking directly in front of the hotel (subject to availability).
Free shuttle to the nearby parking garage P16 (500m) with our golf buggy.
Please contact us in advance so that we can inform you of our current offer for beauty treat­ments or personal training.
Sauna, Massages & Sanarium
An oasis to switch off, relax and enjoy. Forget the time and escape for a moment from everyday life — for this our private SPA is ready for you. Whether with or without massage — enjoy the relaxing atmosphere .
Fitness & Personal Training
Whether on the stepper, on the treadmill, Fitness Cage Cardio or the bike — on the modern fitness equipment you can keep fit with a breath­taking view over the old town and the castle. Variety is provided by dumbbells, medicine ball and the audio-video enter­tainment system.
When the weather is nice, yoga and bodypump lessons can also be done outdoors. We will be happy to put together your personal training plan with the personal trainer.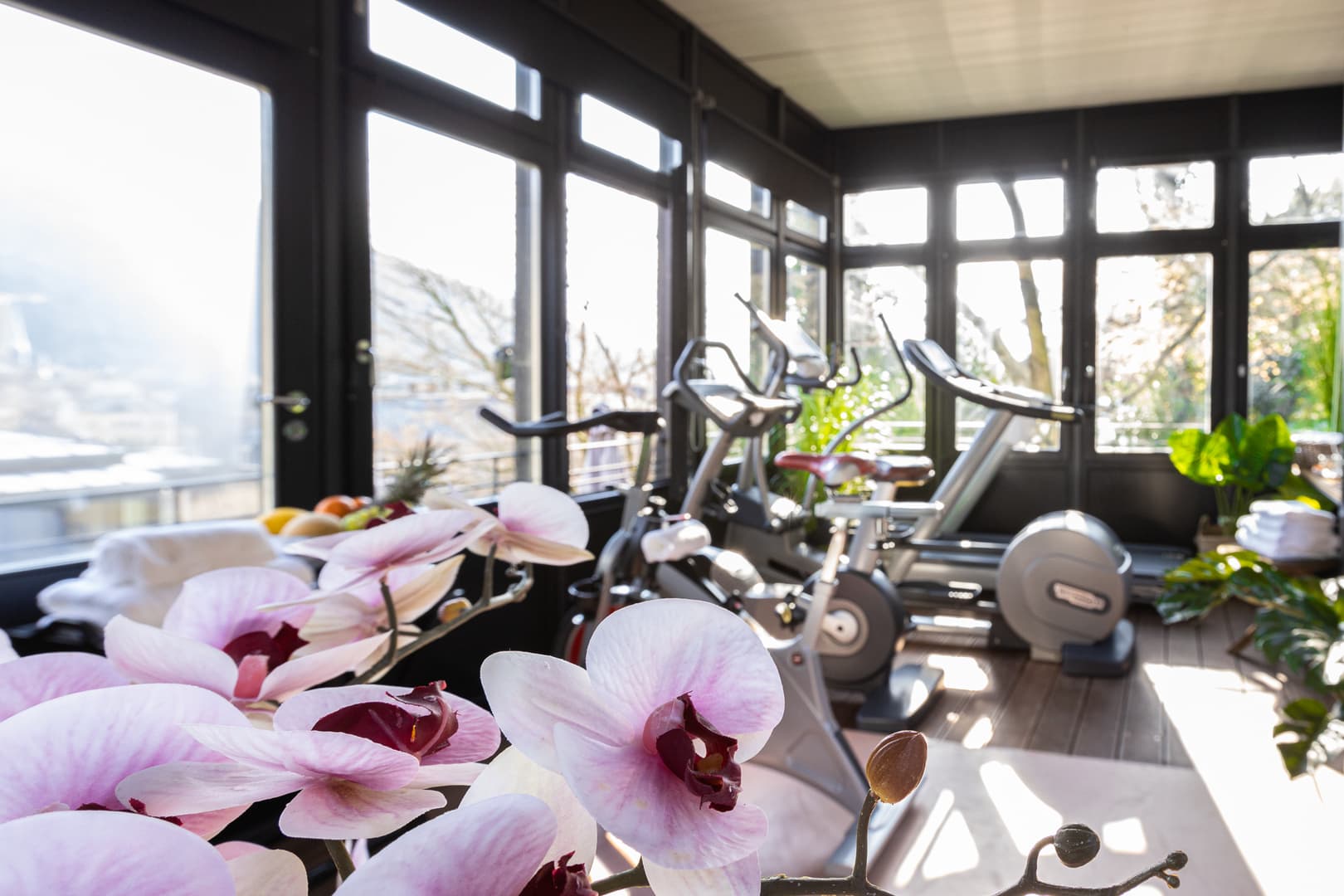 Whether in the suite or in the garden with a view, from the classic massage to the individual treatment for your inner balance and relaxation.
Wellness offer:
Relax in our Relaxing Area with an invigo­rating Jacuzzi bath or in our garden area.
Indivi­dually & discreetly we respond to each of your wishes. Talk to us!
These intimate places of devout contem­plation are perfect for parleying at length about art, literature and other exciting topics after dinner.
Whether in the suite, on the balcony, in the garden or in the courtyard, dinner to dream.
We will be happy to advise you, plan with you and take care of you on site.
Host your event, celebra­tions, weddings, meetings, seminars or lectures, in the most specta­cular place with the most specta­cular view in the city.
We will take the scepter for you for a successful ambience. No one will want to miss your glamorous event.
Private parties, corporate parties & weddings
"Luxury in your own way, at your own pace."
Make your stay special and enjoy your indivi­dually planned trip!
To explore the beautiful Neckar region, there is the possi­bility to rent bicycles & e‑bikes at the hotel.
We are also very happy to prepare a delicious picnic basket for your excursion.
Shuttle to Heidelberg's old town, an exclusive castle tour or sight­seeing tours around Heidelberg — there is a lot to discover!