The ultimate gift for powerful women — now with a 20% discount on Superior and Junior Suites. There are only a few hours in life that are as pleasant as those spent over afternoon tea in a dignified atmosphere.
Our tip for our hotel guests: Afternoon tea tastes parti­cu­larly delicious with a view of the stately castle that towers over the historic old town over the Neckar. Feel a bit like royalty and let us spoil you in our house or on a free harbor tour (from Thursday to Sunday from 8:30 p.m.) on our new restaurant ship Patria. Secure one of our coveted places in good time.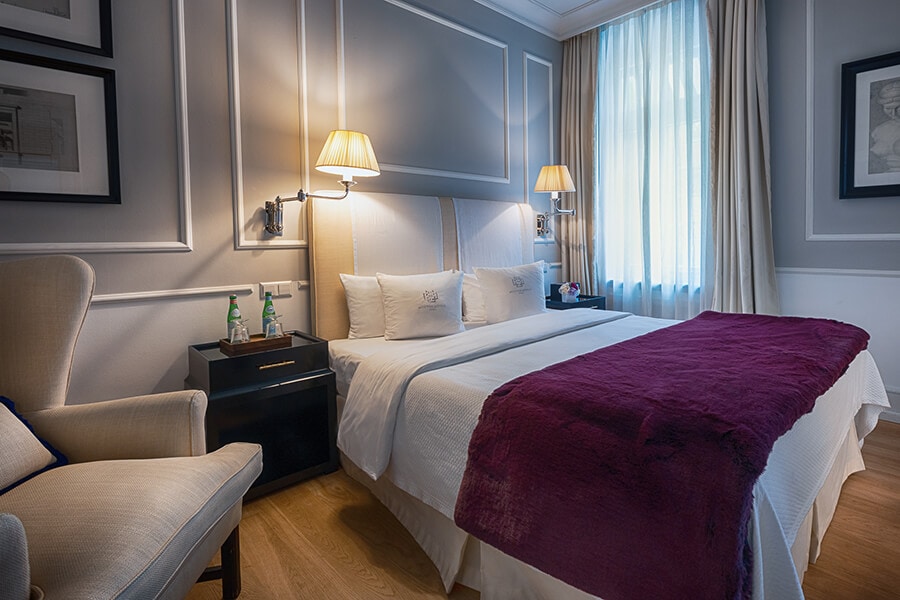 Superior & Junior SUITE Offer
On May 8th, the mothers and power women of this world should be celebrated and spoiled for their day of honor.
That's why we've come up with something very special this year and are giving you free use of our private spa and gym if you book one of our superior or junior suites (the only fitness pavilion in all of Heidelberg with a view of the castle) with every booking of a superior or junior suite.
In addition, you save 20 percent in the months of May and June.
Every man has dreamed of being James Bond for a day. Make your dream come true and secure 20% off all Goldfinger Ibiza bookings by confirming your booking within may.
Contact: ag@houseofhuetter.com
Web: goldfingeryacht.com
Don't hesitate to contact our friendly team.